Online Medical Consultation
With MorDee Application, you can easily and privately consult with doctors and health experts alike from leading Thai healthcare institutions. Get a treatment from anywhere and anytime – you're no longer limited by location, time zones, or travel restrictions.
With the options of more than 500 doctors from over 20 specialties along with specialized clinical services such as allergy clinic, mental health clinic, migraine clinic, breast cancer clinic, and many more, we are equipped to care for you in all areas of medical concerns.
Given the conveniency and user-friendliness of our platform, payment can be made online or paid with a discount code on the application itself. To further facilitate you, you can also choose to claim insurance with our partnered insurance companies without having to pay in advance. With our instant home medication delivery service, we guarantee to get your medication delivered to your door.
Consult with Doctor
MorDee Application
Telemedicine Features Make an appointment with a doctor on a date and time convenient for you
Make an appointment to consult about health problems with
doctors and specialists online from anywhere. You can choose
the date and time you want. There is also a system that
allows you to see a doctor immediately without having to wait.
Message via chat to inquire right away
when need help
from the staff or have doubts
about the use
doctor search system
with keywords
Find a doctor easily by
typing your illness
or clinic name.
or doctor's name
You can choose to video call,
call or chat
Consult with doctors and specialists.
in private health, in a format
that is convenient for you
Claim insurance
instantly via

Tele Medi Claim+
that connects your insurance
rights easily, conveniently,
without having to make
advance payments
Record
your health data
both treatment history and
other health information can
be viewed at any time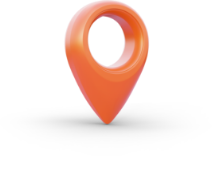 or choose to receive the service yourself
through Health Corner 20 service points at Lotus and makro near you
With a smart mirror (Smart Mirror) connected via the True 5G intelligent network, you can consult about health problems and buy medicines right away
View service points of MorDee 5 steps to find a doctor
online via the MorDee Application
Download and Register
Click Here to download the MorDee app and
register for use by selecting the profile menu
Search for a department, condition or clinic
by selecting the search bar in the Home menu of the app
Choose a doctor or specialist
who want to consult according to your symptoms
Make an appointment with a doctor and pay
Select date/time Choose a way to call, chat or video call
and pay or choose to claim insurance. or enter discount
code (if any)
Consult a doctor and get medication
Enter the chat room in the app. to consult a doctor at the appointed time
Then wait for the conclusion of the consultation.